Where To Find Stevita Naturals
On behalf of our founder and family farmers, we thank you for supporting our mission to bring sweetness to people and planet.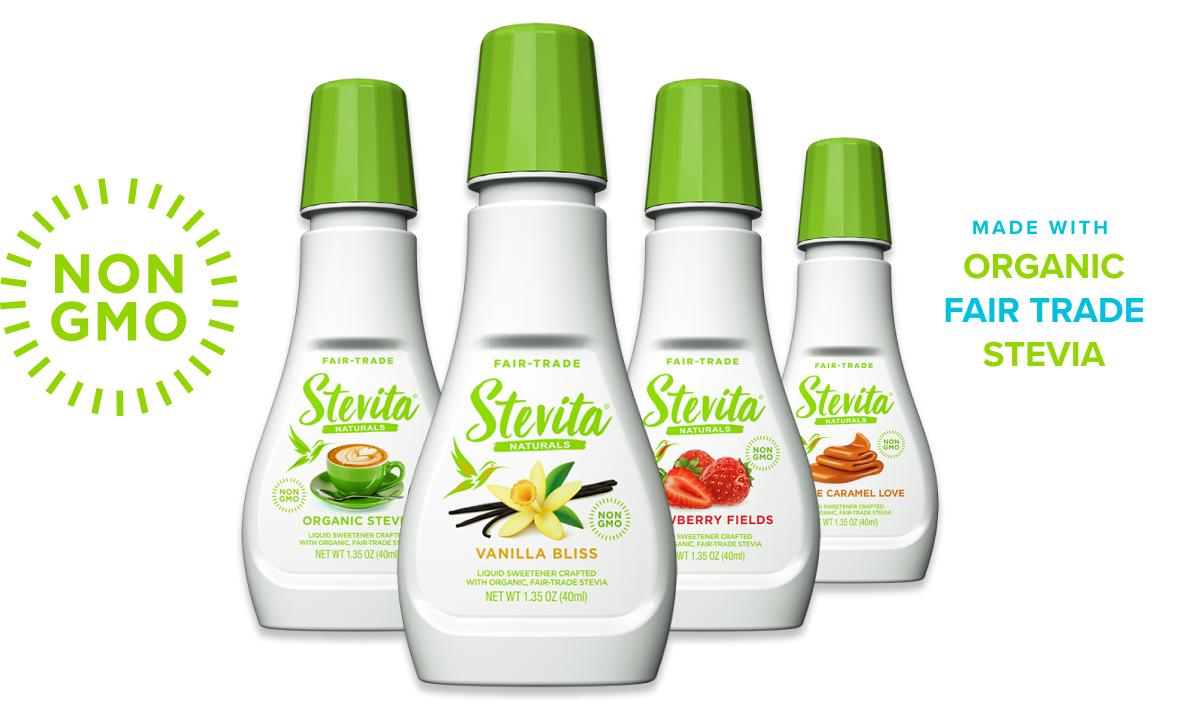 Authentically Sweet
Our stevia extract is made from two ingredients: 100% Brazilian organic stevia leaves and purified water. The result is an authentically sweet lip-smacking stevia with no aftertaste. And unlike other stevia brands, Stevita® stevia is NEVER grown or sourced from China, and contains no artificial fillers, sweeteners, or other ingredients. Just perfectly natural sweetness to support your healthy lifestyle (and satisfy your sweet tooth)—from our farms to your table.
Explore Our Products
Latest Posts
Pumpkin spice season is in full swing! Everywhere you turn there's a pumpkin-spice-flavored beverage or treat for sale. It's next to impossible to resist this seasonal delight.   But, if...

Pumpkin spice season is in full swing! Everywhere you turn there's a pumpkin-spice-flavored beverage or treat for sale. It's next to impossible to resist this seasonal delight.   But, if...

Kids love sweets! And while a bit of sugar now and then probably won't harm them, overindulging in sugar can adversely affect your child's health over time. The worst sugars...

Kids love sweets! And while a bit of sugar now and then probably won't harm them, overindulging in sugar can adversely affect your child's health over time. The worst sugars...

Discover the differences between sugar, artificial sweeteners, and stevia. While sugar is linked to health issues, artificial sweeteners are controversial. Stevia is an all-natural, zero-calorie sweetener that promotes oral health...

Discover the differences between sugar, artificial sweeteners, and stevia. While sugar is linked to health issues, artificial sweeteners are controversial. Stevia is an all-natural, zero-calorie sweetener that promotes oral health...

sugar, artificial sweeteners, stevia, health, natural, zero-calorie, oral health, diabetics